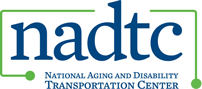 National Aging and Disability Transportation Center
Promoting the availability and accessibility of transportation options
National Aging and Disability Transportation Center is working to increase the availability and accessibility to transportation for older adults, people with disabilities, and caregivers.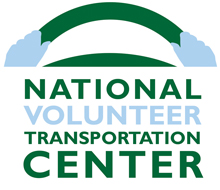 National Volunteer Transportation Center - NVTC
Promotes and supports the concept and practice of Volunteer Transportation Programs
An initiative by the Community Transportation of America Association (CTAA). Helen Kerschner, PhD is the director of the NVTC and a pioneer in the world of volunteer driver programs. Helen was previously president of the Beverly Foundation and creator of the Star Awards program. The NVTC, and Helen, is a great source of information on how to create a successful volunteer driver program.

CIMA and VIS Volunteers Insurance
Volunteers Insurance Service for volunteer and nonprofit organizations
While Assisted Rides has no formal relationship with CIMA VIS, in our years working with volunteer driver programs, we feel CIMA VIS is the best source for liability insurance for volunteer programs. For more information contact William Henry at william.henry@visvolunteers.com or 703.778.7310.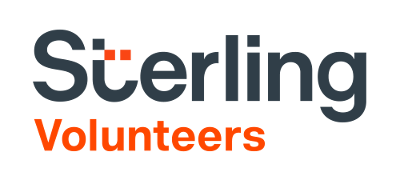 Sterling Volunteers
Help organizations by reducing the time and costs associated with volunteer screening
Assisted Rides has partnered with Sterling Volunteers (formerly Verified Volunteers), a trusted background screening provider tailored to the specific needs of the service sector. Sterling Volunteers is backed by Sterling Talent Solutions, a global leader in background screening and risk mitigation with over 40 years of experience. Sterling Volunteers is helping nonprofits create safer environments by delivering quality, reliable background checks, including DMV checks. Their innovative screening platform, includes self-service features, sharing capabilities and streamlined management tools that make a once-burdensome process easy, faster and more affordable. To learn more, click HERE or contact Kim Chochon at: (206)300-6315 or TheAdvocates@SterlingVolunteers.com.

Grantmakers In Aging
Membership organization comprised of all types of philanthropies with a common dedication to improving the experience of aging.
An inclusive and responsive membership organization, Grantmakers in Aging have useful publications on Rural Mobility and Technology. The publications provide a wealth of background and program ideas for improving rural mobility through existing and emerging technology.

National Volunteer Caregiving Network - NVCN
Dedicated to Creating the Choice of Independent Living Through Voluntary Caregiving
Continuing the legacy of the Robert Wood Johnson Foundation, the NVCN is dedicated to creating independent living through the advocacy, support, and development of local volunteer caregiving programs

United We Ride - Coordinating Council on Access and Mobility - CCAM
Partnership of federal agencies improving the availability, quality and efficient delivery of transportation services
Partnering with the Federal Transit Administration (FTA), United We Ride has been rebranded the Coordinating Council on Access and Mobility. CCAM continues to promote further the mission of United We Ride, a 10-year initiative to help states and local communities coordinate across the various Federal programs associated with human services transportation.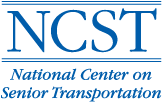 National Center on Senior Transportation - NCST
Strives to increase transportation options for older adults to support their ability to live independently
NCST was authorized in the Safe, Accountable, Flexible, Efficient Transportation Equity Act. With funding from the U.S. Department of Transportation, Federal Transit Administration, NCST was launched in 2006 and has been administered by Easter Seals, Inc. in partnership with the National Association of Area Agencies on Aging (n4a) ever since (see Projects & Initiatives).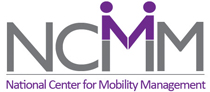 National Center for Mobility Management - NCMM
Facilitate communities to adopt transportation strategies and mobility options
A wealth of information surrounding access and mobility. Provides information about federal grants as well as state and local level programs. In 2015 NCMN has partnered with the FTA in implementing its Rides to Wellness initiative to promote options to connect individuals with health care destinations.

Independent Sector: The Value of Volunteer Time
Estimated value of volunteer time
The estimate helps acknowledge the millions of individuals who dedicate their time, talents, and energy to making a difference. Charitable organizations can use this estimate to quantify the enormous value volunteers provide.
According to the Corporation for National and Community Service, about 63 million Americans gave 8 billion hours of volunteer service worth $193 billion. For the latest information, please see https://www.nationalservice.gov/serve/via.